The 2011 Fall Fellowship promises to be one of the best in years. There will be the usual free climbing, free rifle shooting, chapter competitions, lodge ball, lodge officer elections, the biggest Arena Show of the year, and ice cream served by the new officers. The event will start with the first ever lodge Recognition Reception (heavy hors d'oeuvres) at 7:30 followed by this year's Vigil Tap-Out ceremony.
The highlight of the weekend will be the BroQuest. Arrowmen who attend two Hawk Talks (fun, interactive info sessions), participate in four Open Activities, and hold a five-minute conversation with someone from another chapter are eligible for a special drawing!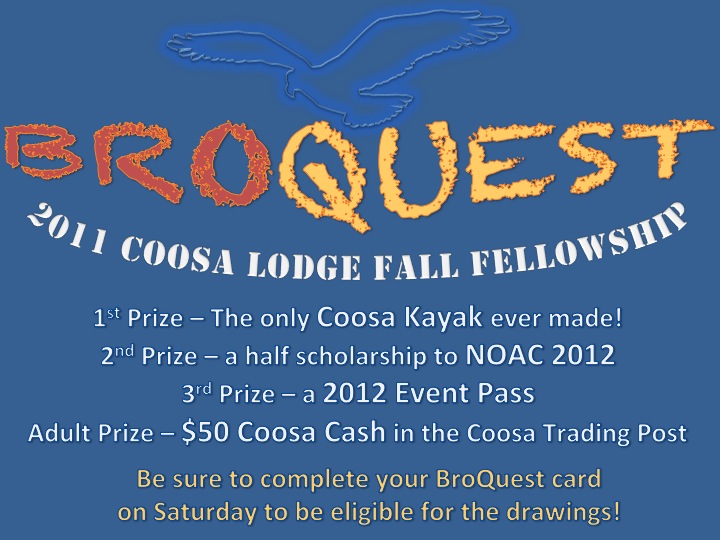 To find out more, check out the 2011 Fall Fellowship Schedule.
Registration opens this Friday at 5PM. See you at Fall Fellowship this weekend!