This past weekend, our Lodge's leaders convened at the beautiful Camp Sumatanga for the annual Lodge Leadership Development Retreat. With over 40 Lodge Officers, Committee Chairmen, Chapter Chiefs, and Advisers in attendance, we held training sessions and set Lodge goals for 2013 at this fellowship-filled event. Through team-building, group discussions, and strategy development, our Lodge's leaders have committed themselves to ensuring 2013 will be an awesome year.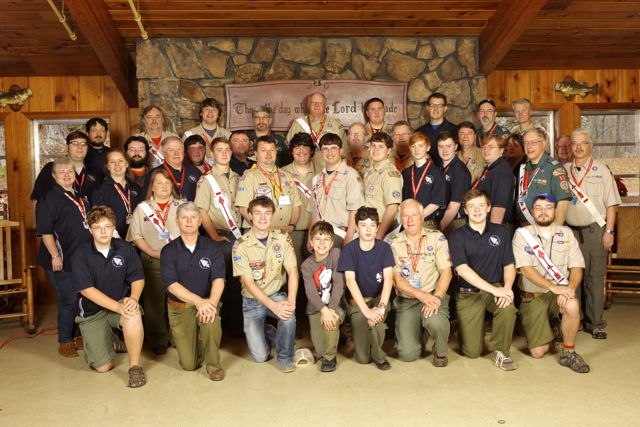 Throughout 2013, you'll see the plans created at LLDR put into action at lodge events, chapter meetings, Conclave, and summer camp. There will be major improvements to our Ordeal weekends, including much more fellowship; our Lodge is also increasing its focus on member retention and Brotherhood conversion, and we need you to help make this possible.
With another great LLDR behind us, the next event is the Lodge Training Summit and Winter Banquet, formerly known as Winter Fellowship. This event will be held on Saturday, January 19th at 1st Baptist Church in Albertville, AL. We'll have more information posted soon!