Some of the more creative types behind the scenes around here will often create new wallpapers backgrounds for various devices to promote the lodge, the Order, or an upcoming event, and sometimes we get requests to share those backgrounds.
Let's face it, these guys are pretty good.
Well, we cooked up some nice backgrounds for our THE HAWKING DEAD spirit theme at the upcoming Conclave, and here they are: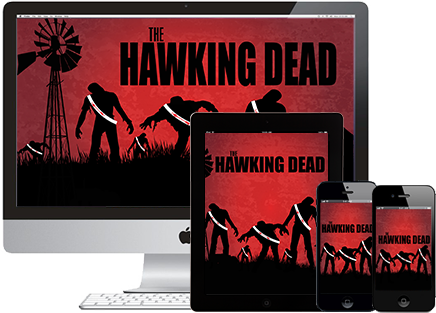 Speaking of Conclave — Have you signed up yet? There's still time! This year, the SR-9 Section Conclave will be held at Bert Adams Scout Reservation (near Covington, GA) on April 26-28.
The Conclave participation fee is $82 (includes a Section-imposed $17 late fee). This fee covers registration, transportation, a delegate flap, a t-shirt, and some other goodies. To register online, go to:https://secure.jotform.com/form/3541707356
Is this something you'd like to see us continue to do in the future? Let us know!