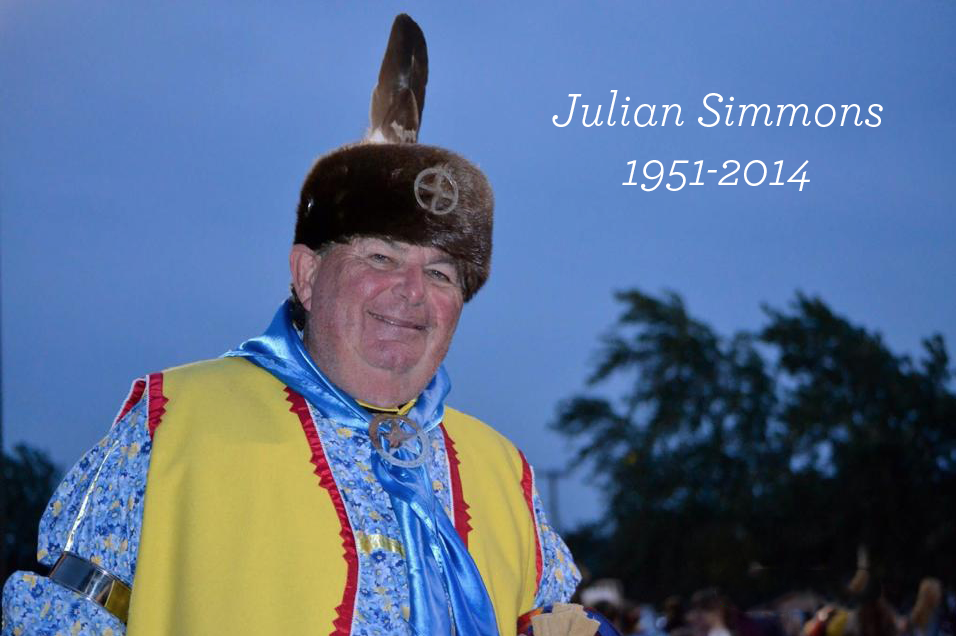 It is with heavy hearts and profound sadness that we bring news of the passing of our brother, Julian Simmons. Julian died this morning in Birmingham, following a weeks-long battle with complications from pneumonia.
Julian spent decades cheerfully serving Scouts and Scouters in North Alabama and across the country. His tireless contributions to Cherokee Lodge and Coosa Lodge made him a cornerstone of our drum, dance, and ceremony team programs. His leadership and unique vision gave birth to the Coosa Lodge American Indian Seminar, which introduced hundreds of young Arrowmen to the American Indian traditions of drumming, dancing, singing, and ceremonies.
Julian would often remind us that we may know nothing of each other outside of Scouting, but that our shared experiences through Scouting made us friends. He was a dedicated father, grandfather, husband, and educator, and will undoubtedly leave a long legacy in each of those roles, but we knew him best as our Brother. His legacy will live for decades in our hearts, in our service, and in our ceremonies.
Sir Isaac Newton once famously wrote, "If I have seen further, it is by standing on the shoulders of giants." Today, we lost one of those giants.
The memorial service for Julian Simmons will be held at 2:00 PM on Sunday, October 19th, at McElwain Baptist Church (4445 Montevallo Rd, Birmingham, AL 35213).
All Scouts and Scouters are invited attend in their Class A uniform to help celebrate the life and legacy of our dear brother.