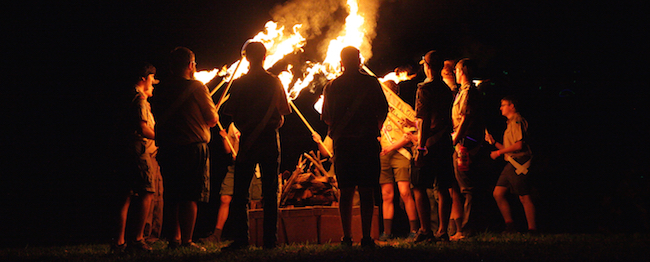 The threat of rain kept everyone alert all this past weekend, but Conclave this year went more or less without incident to weather. Camp Sidney Dew played host to over a thousand participants from all over the section, and somewhat novel approaches to foodservice and transportation were required to keep all of them fed and where they needed to be.
As for awards, Coosa lodge placed second in website, and Twitter, as well as first in Facebook, leaving us at third overall for administration and social media presence. Additionally, one of our own Ceremony teams placed first overall in the Pre-Ordeal ceremony, and Jesse Mayhall placed first in Grass Outfit and second in Grass Dance.
This year's Section Officers were elected this weekend; they include Patrick Mapp as Section Chief, Ben Milner as Vice-Chief, and Austin Thrift as Secretary.
Our first ordeal of 2015 is in just under three weeks! Pre-registration will be opening soon, and keep on the lookout for more info. See you there!