The deadline for online NOAC medical form submissions is June 30th. That's tomorrow!
Here's a look at our current overall status, across the entire contingent.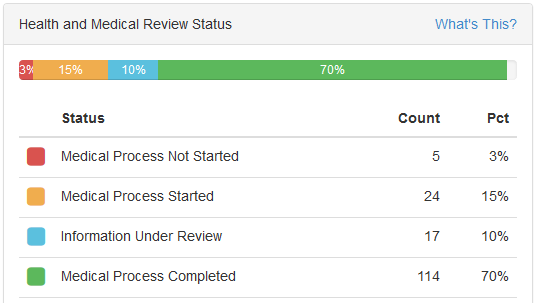 So far, we have more than 130 people who have completed the medical process or are awaiting review of their medical forms. That's an incredible accomplishment. Thank you!
Are you one of the 5 who haven't started your medical form? Or one of the 24 who haven't submitted it? If so, you're going to be stuck at check-in with your contingent leaders while the rest of us are unloading, moving in to the dorms, and enjoying the first few hours of NOAC. Don't let this happen to you!
If you have any questions, email Chris Brightwell (chris@coosa50.org) ASAP.