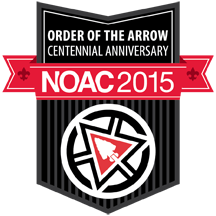 The official deadline for submitting your NOAC medical form online is June 30th. DO NOT MISS THIS DEADLINE! If you miss this deadline, you will be required to submit your medical for on-site review during check-in. If the online process is any indication, this will not be a short process.
To help as many folks as possible get their medical forms submitted before the June 30th deadline, we will be hosting a NOAC medical form tech support day on June 20th from 8am to 4pm at the Greater Alabama Council Birmingham Service Center.
We will have personnel and equipment onsite to access and print your med form, have your medical review performed by licensed physician, scan your completed medical, and upload it to the BSA AHMR system.
This will be our last major effort to get everyone in before the deadline.

If you are coming on Saturday and have a laptop, please bring it! I anticipate that we'll have a shortage of computers during the early part of the day, meaning that not everyone will be able to work concurrently.
In order to gauge how much support we need, please RSVP as soon as possible for this event.
CLICK HERE TO RSVP
FOR NOAC MED FORM TECH DAY!
Once your form is submitted, be patient! It is not unusual for the review process to take a long time. Of the 3 approvals we have to date, 2 of them took more than 3 weeks to be approved after they were submitted.