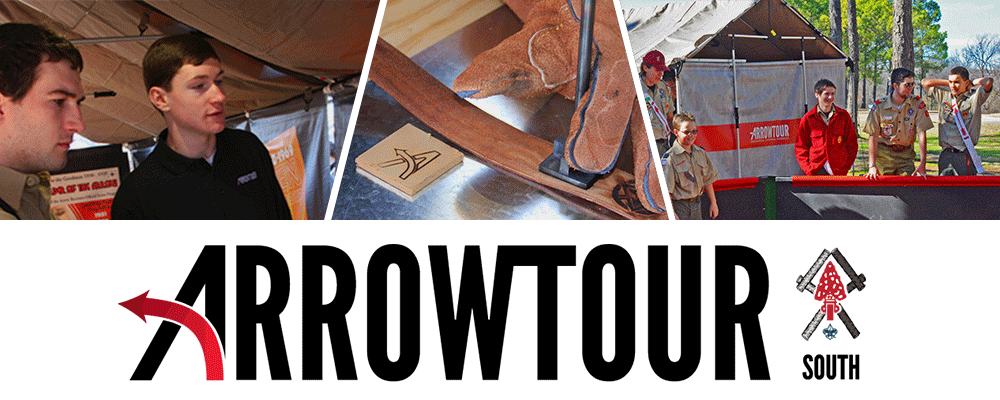 ArrowTour makes its last stop in SR-9 tomorrow from 2 PM to 8PM at Comer Scout Reservation (Google Maps: 16490 Co Rd 89, Mentone, AL 35984). For more our ArrowTour, check out our post about it from last week.
Here's what you need to know:
Setup starts at about noon and the road crew can use some local help. If you're free and can get to camp, they need about 20 volunteers to help everything get set up smoothly.
Bring a t-shirt for the silkscreening stations! They have red and white ink, so bring something nice and contrasty for the best results.
Bring something to brand at the branding station! Leather boots and belts are a popular choice.
An outdoor hot dog dinner will be served for free!
Don't forget your wallet! A limited Coosa Lodge Trading Post will be open on-site, plus the ArrowTour Trading Post.
Any questions? See you tomorrow!