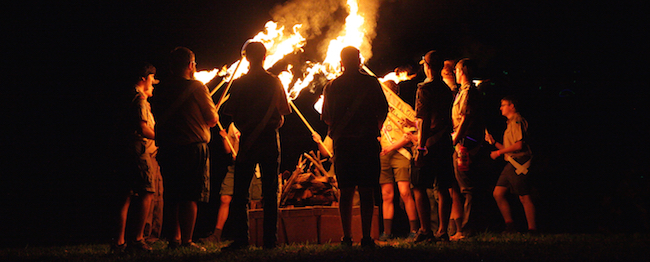 Fall Fellowship is finally here! Well, almost…
It's the premier event that Coosa Lodge puts on, and it's all going down next weekend (November 6-8, that is) at Camp Comer! Whether it's patch trading, regalia work, frisbee tournaments, or watching some SEC football that catches your fancy, you name it, it's happening. Of course, the usual suspects will be happening as well; we will be inducting our centennial class of Vigil Honorees, as well as electing new lodge officers for the coming year.
As always, the best thing you all can do in preparation for next weekend is registering! Help the lodge put on the best possible event by letting us know you'll be there ahead of time. Even better, everyone who registers early will receive a limited edition Coosa Bullion. It is also worth noting that this event is covered with the 2015 event pass, but not with the new 2016 event pass. If you don't have a 2015 pass, the cost for the weekend is $30.
Looking towards the skies, the weather appears to be clear for the weekend, but there is still a decent chance that rain could develop, so keep an eye on that, and I will keep you posted in the coming week should things turn damp.
If you by chance don't now how to get to Camp Comer, you can get directions over here.