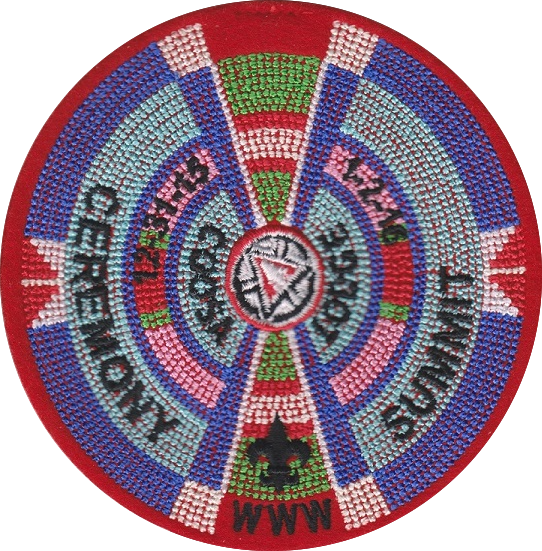 2015 is just about over, but we have one last-minute addition to this year's events calendar.
Join us at Camp Westmoreland on Thursday, December 31 (beginning at 6 PM) through Saturday, January 2 for a Ceremonies Summit. Learn how to make headdresses, shirts, leggings, beadwork, and just about any other sort of regalia you can think of. Additionally, there will be experienced ceremonialists and advisers teaching classes on different ceremonies, and on how to develop a ceremony team from scratch. It is important to note that you do not have to be part of a ceremony team to attend.
This event will cost $20, and includes meals beginning with dinner on Thursday, and going through lunch on Saturday, as well as the felt patch pictured above. Please note that this event is not included with any event pass.
Permanent tents are available at Camp Westmoreland, but you may bring you own tent if you wish. Anyone is also welcome to stay at camp Saturday night, but dinner on Saturday and breakfast on Sunday will not be provided.
An event on New Year's? I have plans.
We understand. If you still want to join us, you are welcome to arrive on Friday or even Saturday if you'd like.
But I don't know anything about ceremonies at all.
That's even more reason to come out and learn!
I have no idea where Camp Westmoreland is.
How about the weather?
We will be inside for most of the event, but you can look at the forecast here if you would like.
If you'd like to know more on what to bring to start on an outfit, contact Greg Crenshaw (256 349 0552 or gcrenshawphoto[at]comcast.net)