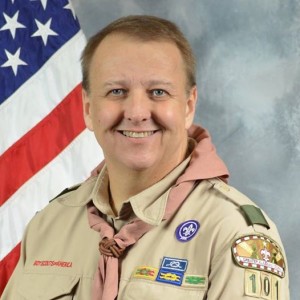 This past weekend, during our Lodge Leadership Retreat, we learned that a friend of ours was in the final hours of his battle against cancer. Our Brother, Kendall Brown, was recently inducted into Coosa Lodge, but he was a long-time Scouter in the Greater Alabama Council and was a dear friend to many of us.
At 10:44 AM on Sunday, December the 13th, our Brother passed away after fighting a courageous battle against brain cancer for 15 months. Kendall served as a living example of the Scout Oath and Law. He remained a cheerful servant leader to the very end. He recently wrote in an email, "This Cancer fight is certainly a distraction, but I'm not letting it stop me, and I'm going to continue doing what I can do when I can do it, as much as I can do."
Kendall was a dedicated Scouter in Troop 7101, the Chancellor for Scouting University 2016, and a loyal and true friend to many in Coosa Lodge and the Greater Alabama Council. He will be missed, and he will be fondly remembered.
Visitation for Kendall Brown is Tuesday night (December 15) at Arab Heritage Funeral Home (1340 North Main Street, Arab, AL 35016) from 6 PM to 8 PM. Lie in state at Arab First United Methodist Church (1058 N Main St.) is Wednesday (December 16) at 10 AM with funeral at 11 AM at Arab First United Methodist Church. Burial will follow at New Friendship church cemetery.
Scouts and Scout leaders are invited to wear their field uniform (aka, "Class A") as they pay their respects to Kendall and his family.