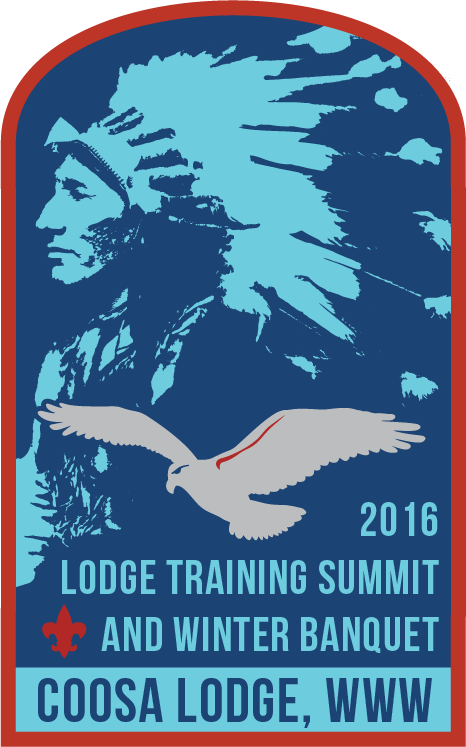 We're just 10 days away from everyone's favorite doubleheader — the Coosa Lodge Training Summit and Winter Banquet! Join us at Camp Sumatanga on February 6th for a day full of training, fellowship, and more!
The cost is just $15 per participant. If you have a 2016 Event Pass, you're covered!
Click here to register online!
For all of the latest info on this event, visit coosa50.org/lts!
Registration opens at 9 AM. The banquet program starts at 6:30 PM. Our goal is to have the program wrapped up by about 8 PM so everyone can get home at a reasonable time. Click here to download the current schedule.
This is your last chance to sign up for Conclave and get the early bird discount! After this event, the fee will reset to its normal price of $75. Click here to register online for Conclave!
The Trading Post will be selling a bunch of stuff, including the black 15th Anniversary Flap, the 2016 Conclave Coosa Lodge Trader Flap, and the 2016 Conclave Coosa Lodge Fundraiser Flap!
If you qualified for a Fall Fellowship bullion, you can pick that up!
We'll have a preview of the artwork for the Centennial Coosa Lodge Vigil Flap Pin.
The Coosa Lodge History Team will be accepting contributions and scanning pieces throughout the day.
We'll close things down that night with our annual banquet and awards program. We'll recognize our Founder's Award recipients, a James E. West Fellowship Award recipient, and hear from a special keynote speaker.