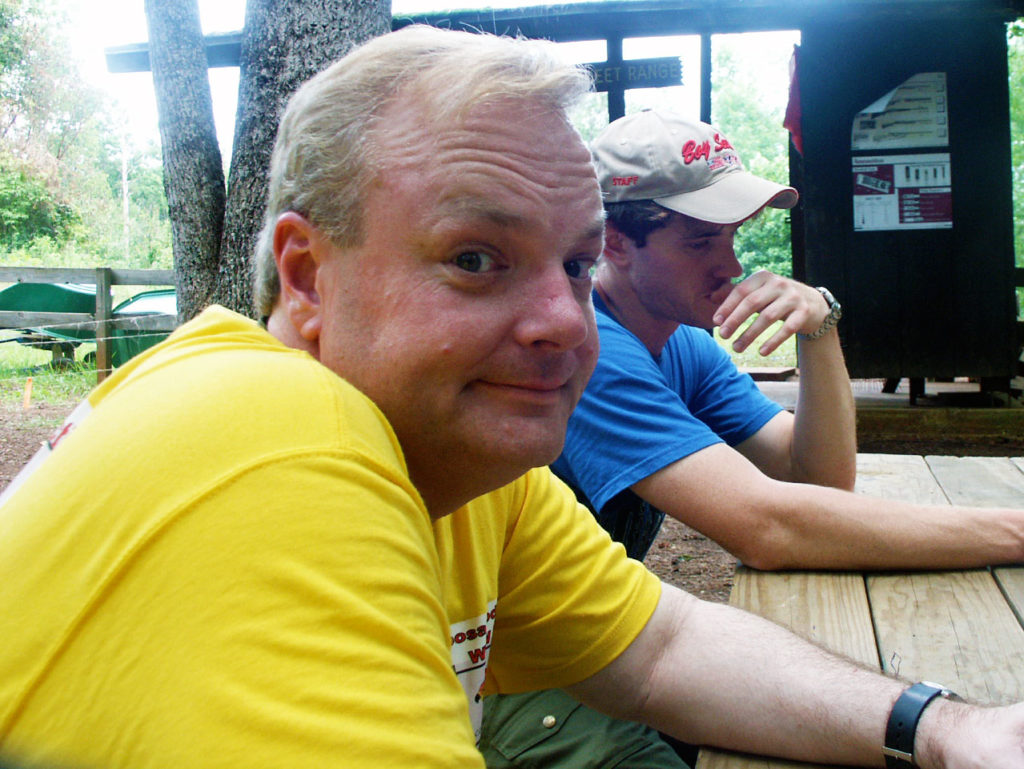 Our friend and brother, Tim Hall, died yesterday in Florence, Alabama. He was 58 years old.
Tim is an Eagle Scout and a Vigil Honor recipient from Kaskanampo Lodge, where he served as a Lodge Chief and Section Chief. Tim would later serve as Kaskanampo Lodge's final Lodge Adviser and would be prove to be invaluable as an adviser to the consolidation committee that helped from Coosa Lodge.
Tim continued to serve Coosa Lodge for many years as communications adviser, associate lodge adviser, and associate shows adviser. He was a founding member of Coosa Shows.
There will be a graveside service Thursday, Aug. 4, 2016, in Greenview Memorial Park at 10 a.m. with Kenny Barfield officiating. The service will be held in Greenview Memorial Chapel if we have inclement weather.
Tim was a mentor to many and a friend to all. He left an indelible mark on the history and formation of Coosa Lodge, and we will miss him.