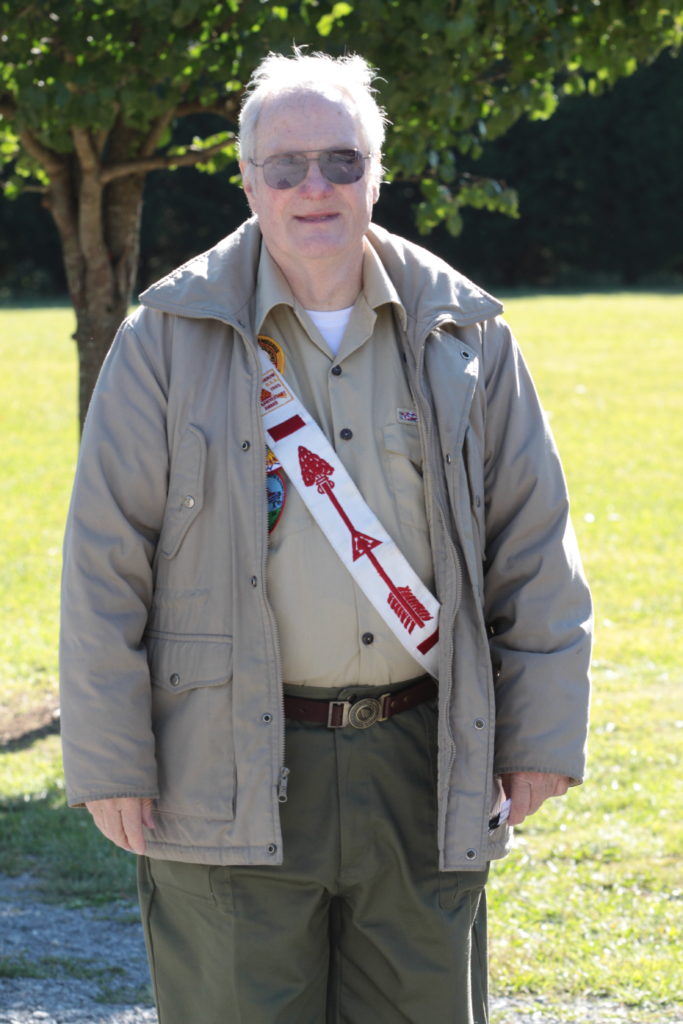 Brother Johnny Johnson passed away Saturday, May 27th, after a lengthy illness. He was a charter member of Coosa Lodge and prior to that had been a member of several lodges due to his travels with the military. Among them were Kaskanampo, Echeconnee, Black Eagle, and Gamenowinink. He kept his Vigil with Kaskanampo Lodge in 1986, where he received the name "Nuwingi", or "Willing One."
Johnny a regular visitor at most Coosa Lodge events and helped with the consolidation of three lodges to form Coosa. He lived in Harvest, AL and was a member of Kaskanampo Chapter.
Johnny was nationally known in patch collecting circles and could name any lodge by name or number. He could also tell you when the lodge formed by year and what lodges, if any composed its formation. He gladly handed out patches and advice to help collectors far and wide and was active in the hobby up to his passing.
Johnny was a veteran of the US Air Force and married to his wife of many years, Nancy. He also had two children with one son serving in the Army at present. Please keep Johnny and his family in your prayers. His presence and fellowship will be sorely missed. He was greatly loved by those who knew him.
We'll share information on funeral or memorial services as so as we know something.
Arrangements have been entrusted to Spry Funeral Home in Huntsville. Visitation will be Monday, June 5, 2017 from 3 to 4 pm with a memorial service following at 4:00 in the Chapel. In lieu of flowers, the family asks that donations be made to the Greater Alabama Council for Coosa Lodge campership funds to help send young men to summer camp.