National Order of the Arrow Conference

NOAC FEE DOWN TO $400!
Coosa Spirit Pack Officially Released: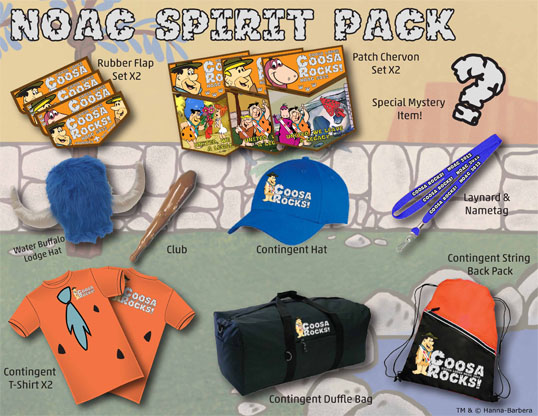 Every 2 or 3 years, at a major college campus, the National Order of the Arrow Committee hosts NOAC, or The National Order of the Arrow Conference.  NOAC is a multi-day event (usually Saturday through Thursday), featuring the best of the best in the Order of the Arrow.  Whether you're interested in training, ceremonies, drum and dance, or any other aspect of Scouting and the Order, there's something there for everyone.
Since the Order of the Arrow is a youth-led organization (all the way to the top, with our National Chief), the conference is organized and directed by the National Chief, National Vice-Chief, Region Chiefs, and Section Chiefs, all of whom chair committees overseeing each of the major program areas.
Attendance at the last several conferences has been around 8,000, including staff and participants.
The 2012 NOAC will be held July 30th through August 4th at Michigan State University in East Lansing, MI.
REGISTER/MAKE A PAYMENT ONLINE HERE
The 2015 NOAC, celebrating the 100th anniversary of the Order of the Arrow, will be held at Indiana University in Bloomginton, IN.