2018 SR-9 Heartland Gathering
2018 SR-9 Heartland Gathering (aka Conclave)
April 20-22, 2018
Comer Scout Reservation
Mentone, Alabama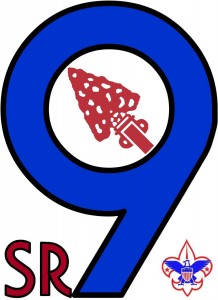 Mark your calendars! Coosa Lodge is hosting one of the largest Order of the Arrow events in the Southern Region!
Come and help us as we set the stage for 1,000 Arrowmen from Alabama and Georgia to spend the weekend participating in a jam-packed schedule of training, fellowship, games, drum and dance, ceremonies evaluations, patch trading, and more!
Key Dates for 2018:
March 2-4 – Spring Induction Weekend at Camp Comer
March 17 – Hawk Day at Camp Comer
April 14 – Hawk Day at Camp Comer
April 20-22 – SR-9 Heartland Gathering at Camp Comer
Opportunities to Serve
With an event of this size, you can imagine how many different teams will have to work together in order to make it a success. For the latest info on where we need the most help, contact our Heartland Gathering Service Chairman, Adler Salem, and his adviser, Mr. Greg Moore, via email at hg2018@coosa50.org.