2016 Coosa Lodge Training Summit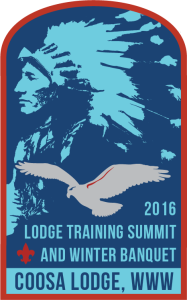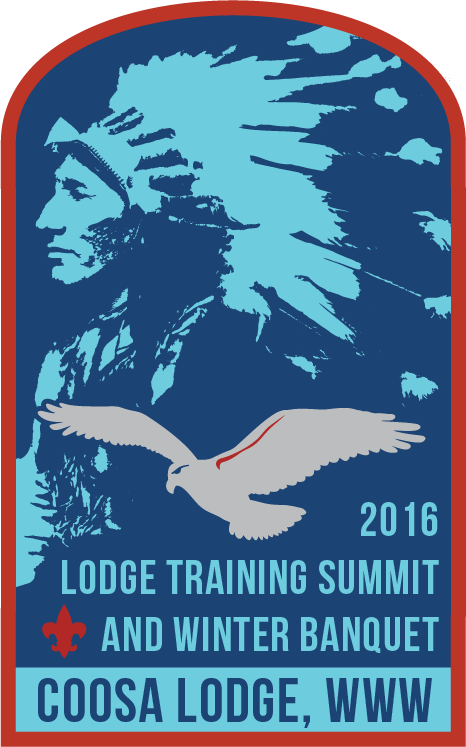 The 2016 Coosa Lodge Training Summit and Winter Banquet will be February 6, 2016, at Camp Sumatanga (3616 Sumatanga Road, Gallant, AL 35972).
We'll have a full day, jam packed with training, fellowship, great food, and more. We'll close out the evening with our annual winter banquet and awards program. With more than 20 individual training sessions, the Coosa Lodge Training Summit is sure to have something for everyone.
The cost for this event is $15 per participant and is included as part of the 2016 Coosa Lodge Event Pass.
Attention, Patch Collectors!
If you collect patches, this is one event you don't want to miss!
Due to popular demand, we ordered another run of the black Coosa Lodge 15th Anniversary Flap. Supplies are limited and we expect this to sell out again.
We'll have a limited edition release of the 2016 Coosa Lodge Conclave Fundraiser Flap for sale, and it will probably sell out at this event. We'll limit it to 5 per buyer, while supplies last, so don't miss your chance!
We'll also have a limited early release of the 2016 Coosa Lodge Conclave Trader Flap available! We're limiting this to 5 per buyer, as well.
If you qualified for the 2015 Fall Fellowship Bullion (You did pre-register, didn't you?), we'll have those on-hand at this event! I doubt that we'll ship these out, so this will be your first chance to come pick yours up.
Finally, we'll have a preview of the Centennial Coosa Lodge Vigil Flap Pin. We don't have them in-stock quite yet, but we'll have the artwork on display!
Don't miss out on Conclave Early Bird Registration!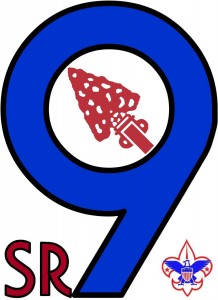 If you're going to Conclave, this event will be your last chance to register at the "early bird" rate of just $65! This covers the section Conclave fee, van/bus transportation to and from the event, a T-shirt, and a Coosa Lodge delegate flap. After Winter Banquet is finished, the cost for Coosa Lodge contingent members will go to the regular rate of $75.
The 2016 SR-9 Conclave is April 24-26 at Camp Rainey Mountain, near Clayton, Georgia.
Calling all collectors, historians, hoarders, and packrats!
The Coosa Lodge History Committee is embarking on a multi-year journey into the 85-year history of the Order of the Arrow in North Alabama. We have a lot of work to do, though, and there are lots of ways that you can help. Click here for a brief look at what we're up to.
Any questions?
We'll continue to post more info on this event as it becomes available. In the meantime, if you have any questions, drop us an email! info@coosa50.org