2017 Coosa Lodge Spring Pow-wow

Coosa Lodge is hosting a pow-wow, and you're invited!
March 17-19, 2017 at Comer Scout Reservation near Mentone, AL.
Every spring, in the woods high atop Lookout Mountain, Order of the Arrow members gather at Comer Scout Reservation to celebrate the Order's history and honor our country's American Indian heritage. Newcomers join alongside seasoned experts to expand our traditions of American Indian dancing, Order of the Arrow ceremonies, regalia construction, and more.
Over the last three years, more than 2,000 people have been a part of our Spring Pow-wow. If you've been to one of these before, you know how much fun it can be.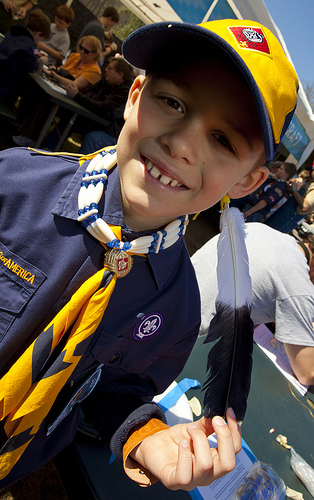 If you're a registered Cub Scout, Boy Scout or Venturer in the Greater Alabama Council or another nearby council, please join us at Comer Scout Reservation for a weekend of fun, fellowship, demonstrations, and more!
All packs, troops, and crews will have a special opportunity to camp with us on Friday and Saturday nights. We'll show a movie on our jumbo screen and under the stars (with free popcorn!) both nights.
We are on a mission for you and your unit to have as much fun as possible.
We'll have plenty of opportunities to learn more about the Order of the Arrow and its rich American Indian heritage, including an opportunity to take home a piece your own handmade regalia. There will also be a live bird-of-prey presentation, skill demonstrations, and much more!
The Dining Hall will play host to a Scout Expo, featuring Scouting-friendly vendors. There will also be booths and displays with information on upcoming events such as the Greater Alabama Council treks to BSA High Adventure Bases, GAC Cub Scout Events, upcoming Coosa Lodge events, and more!
This year, we're offering advancement opportunities for every Scout in attendance! We'll offer nearly a dozen merit badge classes for Boy Scouts, plus two adventures for each Cub Scout.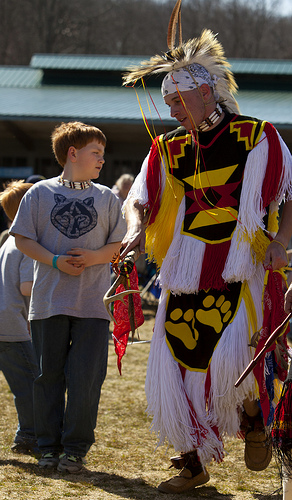 Saturday's program will culminate with an exciting American Indian pow-wow. This pow-wow will celebrate and pay tribute to our American Indian heritage, featuring talented drummers, singers, and dancers from across the southeast as they wear regalia based on authentic Iroquois and Plains Indian designs and performing traditional dance styles such as grass, fancy, and traditional.
As the sky fills with stars over Camp Comer, join us in the Flatt Rock Council Ring for our closing campfire. Webelos Scouts will have a special opportunity to participate in unique crossover and Arrow of Light ceremonies performed by nationally recognized ceremony teams from Coosa Lodge.
After the closing campfire, join us for an ice cream social, patch trading, and a movie!Did we mention there's a patch? Everyone will receive a Coosa Lodge Order of the Arrow event patch just for attending!
If you have any other questions, send us an email! powwow@coosa50.org